Breakdancing / BBoy Lessons
Yes I teach people that have never danced!
I teach only what you want to learn.
Lessons In the Seattle Area
Group Class
es
Northwest Aerials
12440 128th Lane NE, Kirkland, WA, 98034 425-823-2665
Wednesday 5:30-6:30 PM Breakdancing Class 8 years or older
$190 for 10 week session
Adult Gymnastics and Open Gym
$10 per class inquire for schedule
Private Lessons

Only in the Everett to Olympia Washington areas. Lessons last an hour or more if you have the energy for a fee of $80 ($40 for active duty military, police and firefighters). Extra fee for house calls based off the distance. Call 310-490-3831 to schedule your lesson.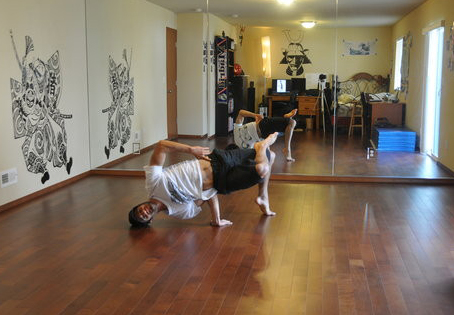 Learn in my private studio in Everett
My Mission - Safe, Expert Instruction and Fun!
Safety First! If you are broken you can't dance.
Expert Instruction - Don't reinvent the wheel, learn from my mistakes.
Fun - If you're not happy, then I'm not happy. This is not work, this is Breakdancing!
My Philosophy
I don't teach silly dance routines, or steps, I don't make robots, I make Breakdancing Machines! I won't waste your time, but don't waste my time with all the reasons why you cant breakdance. Only a positive CAN DO attitude will get results! I will give you the tools to create your own style and boogie down. I make sure you have all the strength in the right places with the flexibility to match.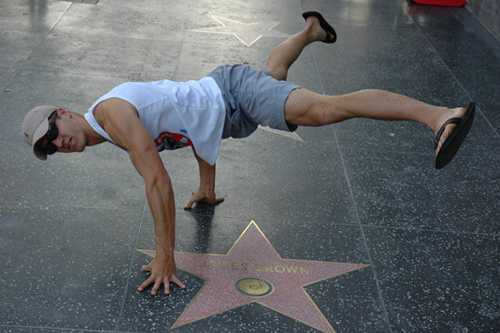 (Keeping My Feet Clean From the Dirty Hollywood Streets)